Created from the highest quality fabrics, Jack Of Spades offers jeans from quality from comfort. Weather you're out for dinner or in a business meeting, wearing our pants will mean you are always dressed appropriately.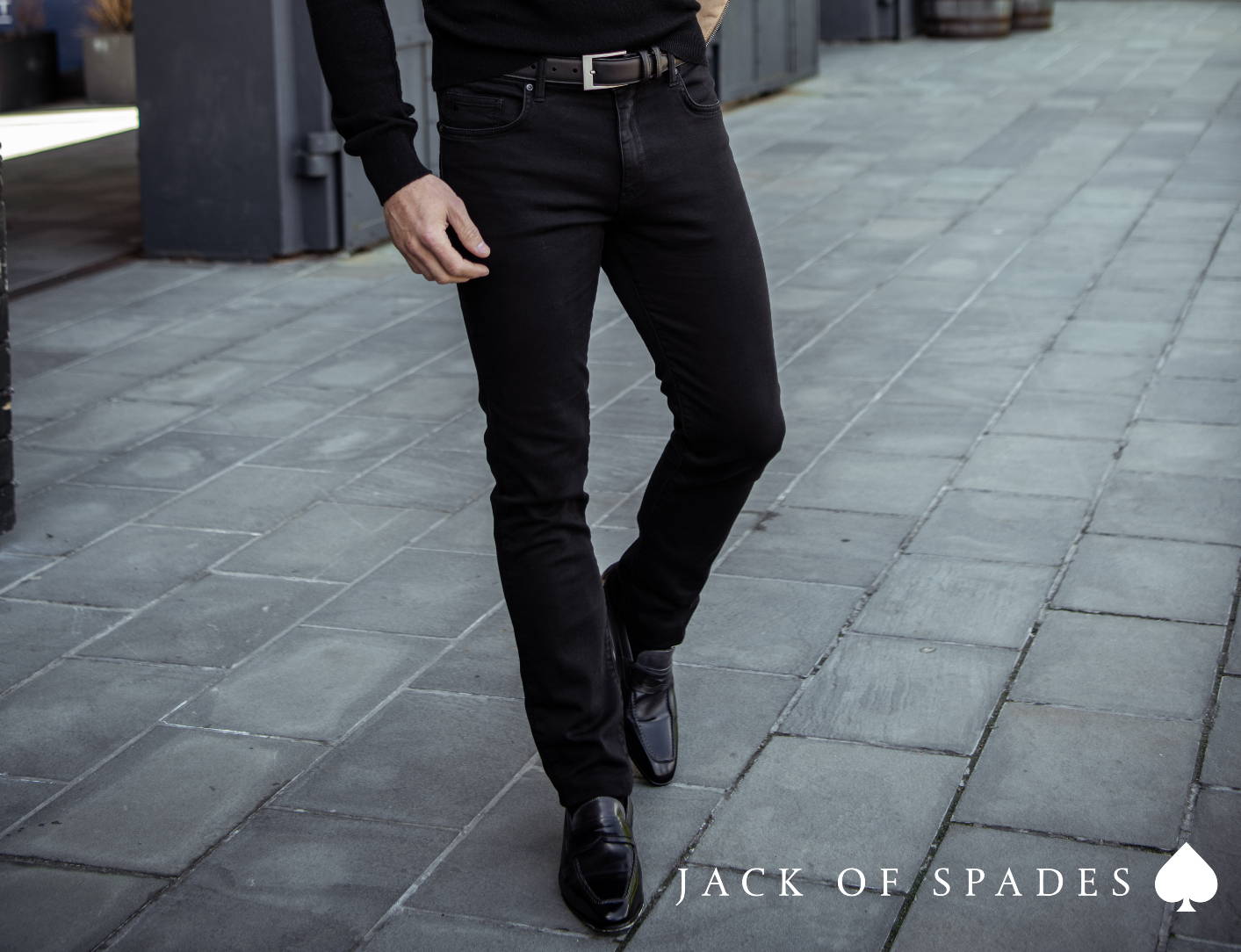 I wear 35 waist 32 inseam what size should I order?
I normally wear 35-36 waist and 30 length, but I got 34 waist 28 length and they fit perfect.
How deep are the front pockets?
A little less than Levi's 505. Not quite deep enough
How do these compare to levis 512 in fit?
Kind of bigger but well made.
My greatest challenge is finding jeans that fit... I wear 34x34 in 501's what size does that equate to for theses?
I believe they're shrink to fit jeans.. which I suggest you do a little research before buying because they're a shrink to fit denim and they're are many different methods of shrinking the part you want to shrink while stretching the parts you want to stretch hence the google research "shrink to fit" denim
There is no related products to display.
Authentic Premium Product
99% Customer Satisfaction